Our trip to Val de Fassa – via ferrata, sports climbing and more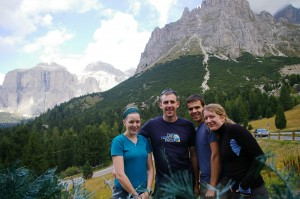 Me (Jen), Steve, Jon and Laura decided to take up Max's appartment for 7-10 days in Sept.  We had such a fantastic time !!  The Dolomites are simply amazing!  A quick summary of some of the highlights were ……
(Move the cursor over the photos for more details)
Piz Da Lech, Corvara, via ferrata, 3B
… ok so we had to down climb this route in a thunder storm (not a good idea when clipped into a metal cable) -  but we still had fun.  I'm sure it would have been a great route on a nice day.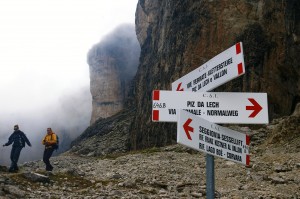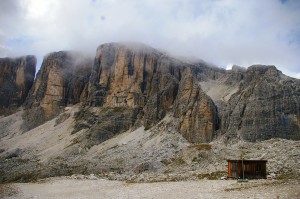 Limestone bolted sports routes in Val de Sen Nicolo, nr Meida
Some very nice bolted limestone routes, with the most amazing view.  A very short drive from the apartment.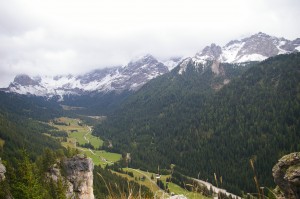 Via Ferrata Brigata Tridentina, Corvara, via ferrata, 3B
This was a fantastic via ferrata, some nice limestone, great exposure and views ….. plus a refugio and coffee and cake at the top!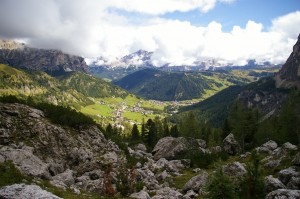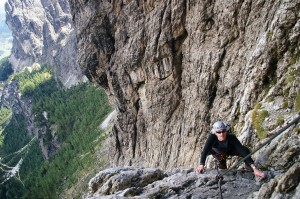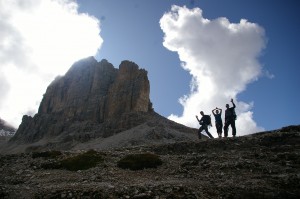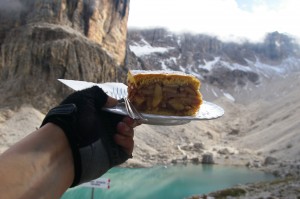 Via Delle Trincee – La Mesola, Arabba, via ferrata, 4B
This is a really nice via ferrata along a ridge, with old wartime buildings, trenches and tunnels.  The views over Marmolda are spectacular.  We did it out of season when the chair lift was closed, so a bit of a walk in – but there was plenty of wildlife, inc. lots of marmots, to make up for it.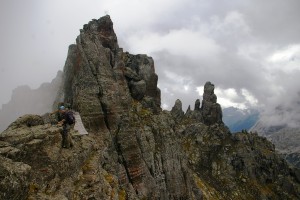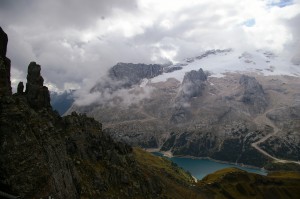 Limestone bolted sports routes at the top of the Campitello cable car – Col Rodela
Campitello is only a few minutes from the village which Max's apartment is in.  You can see the crag behind (and to the left) of the church.  I dont seem to have any photos of the crag itself, but here are some of the views and the amazing paragliding which we were watching.  It's worth getting the cable car up to Col Rodela even if it's simply for lunch and to watch the gliding …….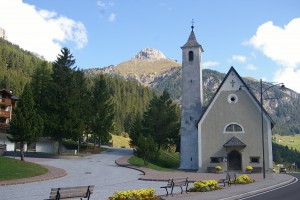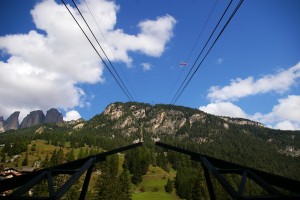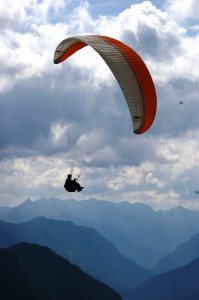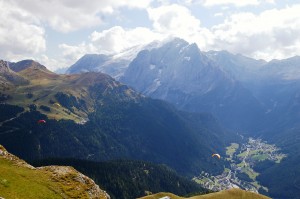 ….. so all in all, an amazing place and the most fantastic  holiday!!
*Highly recommended*